The future KYC
Take the leap with
LIQUID eKYC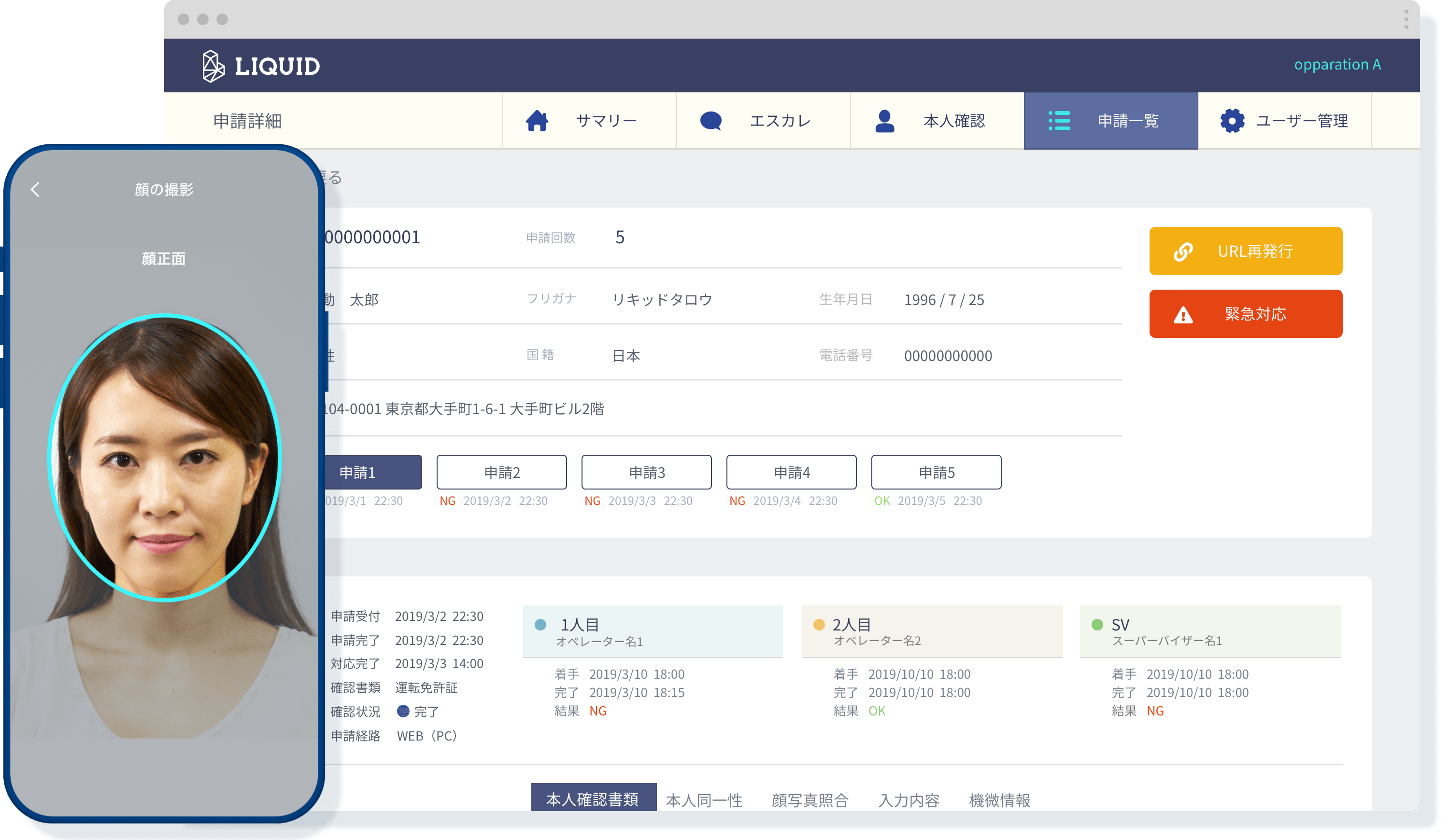 LIQUID eKYC is a tool that allows speedy, secure KYC verification through smartphones and webcams.
①Japan's top-class face authentication
②Unique AI-based image processing
③Patent pending verification technology (Japan)

All the above is equipped on cloud at reasonable pricing to liberate people from manual KYC operations.
The Largest Market Share in Japan
Every KYC verification process done online
From finance to sharing and lending, we enable KYC for every legal requirement.
No.1

share in
Japan's eKYC
※Source: ITR "ITR Maket View: Identity, Access Management / Personal Identification for Security Market 2021", eKYC Market: largest market share in revenue by vendor for FY 2019 and 2020
KYC completed in


3

 seconds
※When using automated function
What LIQUID eKYC Can Bring
Immediate results for general web services
Shortest results in 10 minutes for financial and telecom organizations
Solutions to challenges such as lowering exit rates, decreasing errors, preventing fraud, automating with the least effort
Improved UX: Exit rate under 3.0%
Can decrease exit rates to under 3.0%
Lowers cost by bringing efficiency and automation to KYC processes
The features can be customized to fit local legal requirements
Prevents fraud by patent pending verification technology and state-of-the-art face authentication
The service can be released in 3 weeks
Our UX has exit rate of under 3.0%
Available to many end users
Can be used on over 80% of iOS/Android devices