~With automated and instantaneous approvals, we streamline the verification process and enhance user convenience.
We also offer support for public personal authentication using an individual number card~

Liquid Inc. will introduce the "LIQUID eKYC" service that completes identity verification online when registering for the "LUUP" application, a sharing service for e-scooters and other e-micromobility vehicles developed by Luup Inc.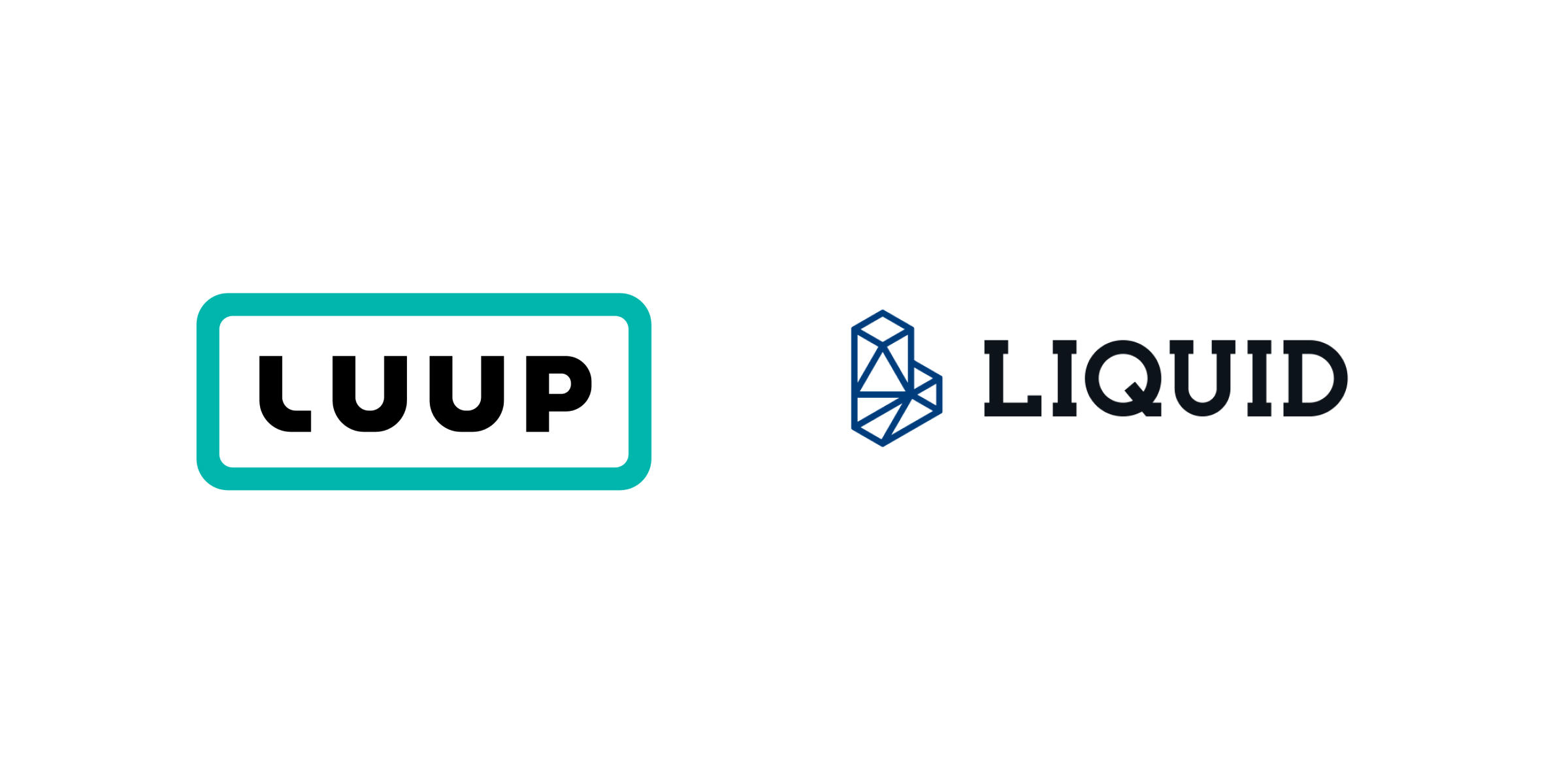 Until now, users needed to upload a driver's license that allows them to ride in a small special motor vehicle when registering for the "LUUP" application. However, with the enforcement of the revised Road Traffic Law coming into effect on July 1, 2023 (Saturday), LUUP e-scooters will be available to those 16 years of age and older without a driver's license. Given this new age limit, we have introduced the "LIQUID eKYC" system to further strengthen identity verification. In addition to immediate identity verification using a driver's license, residence card, passport, etc., we have also adopted a method of public personal authentication using the IC chip reading of the Individual Number Card, which has been issued at a rate of approximately 70% of the population (*1). The introduction of the public personal authentication system marks a significant advancement and sets a pioneering example for businesses other than financial institutions, which are legally obligated to verify their customers' identities. The AI verification of "LIQUID eKYC" and other features automate the screening process, shortening the time until approval completion. This allows users to access the system instantly, thereby improving convenience.

※1…Ministry of Internal Affairs and Communications "Individual Number Card issuance status" as of the end of April 2023
( https://www.soumu.go.jp/kojinbango_card/kofujokyo.html )

"LIQUID eKYC" with the largest share of the eKYC market for four consecutive years※1
The service provides online completion of identity verification required for online contracts, account registration, and account opening. We offer a method that takes a picture of an identification document or reads an IC chip and matches it with selfies, as well as a method that utilizes public personal authentication. We can also support age verification for student discounts. Our proprietary AI, biometric, and OCR technologies have enabled us to maintain a low drop-off rate from the start to the end of the photo shooting process and the cumulative number of identity verification cases has exceeded 20 million.
URL: https://liquidinc.asia/global/

※1 ITR "ITR Market View: Identity Access Management / Personal Authentication Type Security Market 2023" eKYC Market: Sales Value Share by Vendor (FY2019-FY2022 Forecast)
About Liquid
Liquid aims to make a seamless world where all 7.7 billion people in the world can easily and safely use all services through automatic and ubiquitous authentication. We provide our own Digital ID, KYC and Authentication service, where users can prove their identity anytime, anywhere in the world with their smartphone or face.We are expanding our service globally and utilise the know-how accumulated under the Japanese strict law and rule. We adapt our operations and services flexibly and quickly to changes in the required legal and security framework.